From U.S. Marines to Arizona Online, SBS Outstanding Senior Focuses on Helping Others: Jason ODay, '21
Dec. 13, 2021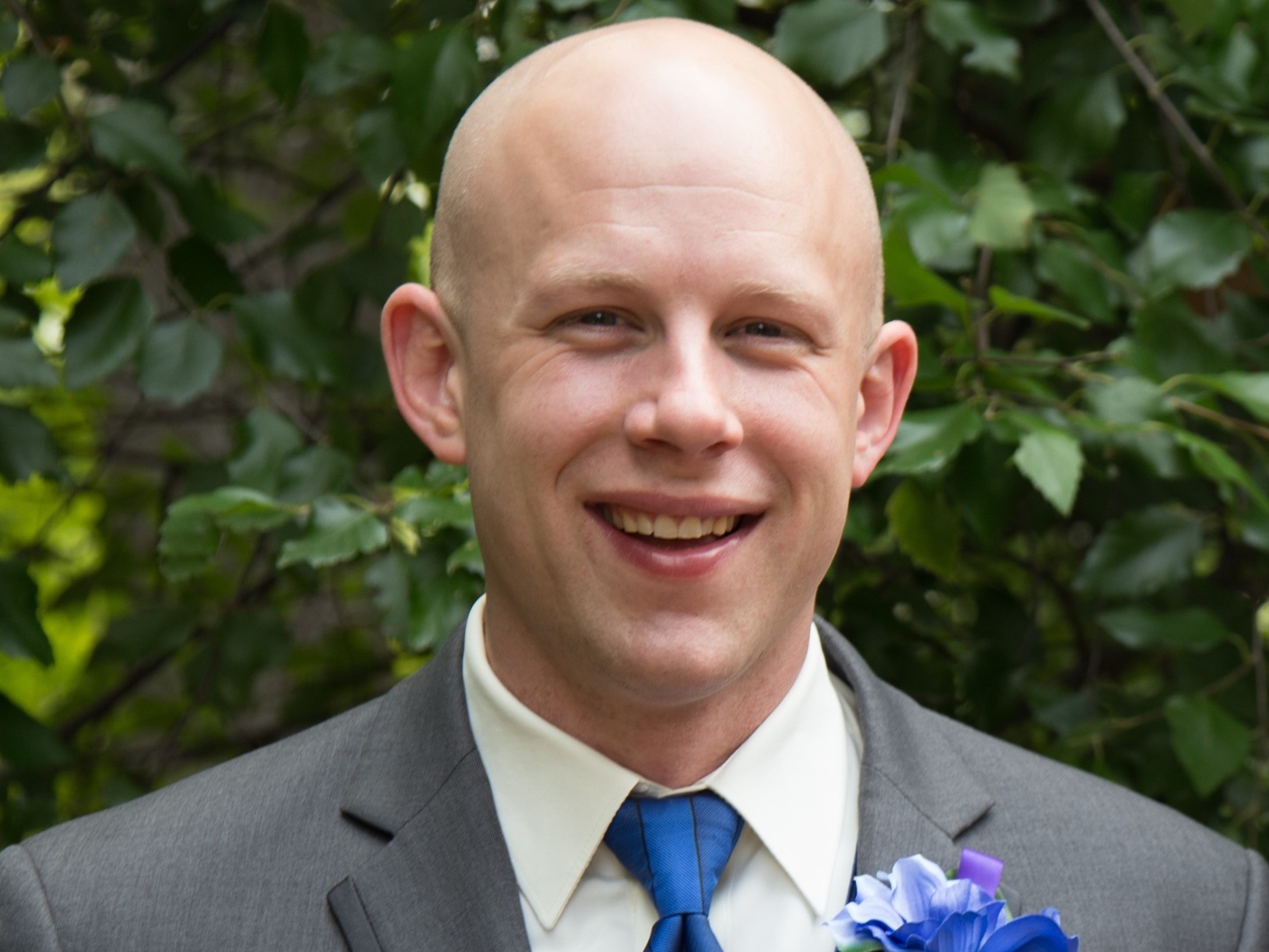 Jason ODay – an Arizona Online student who is graduating with a 4.0 GPA in Care, Health & Society in the School of Sociology – is the recipient of the SBS Outstanding Senior Award for fall 2021. The award is given to a graduating senior with a record of outstanding achievement, a history of active citizenship on campus and/or in the community, and a demonstrated capacity for leadership.
Jason lives in Pennsylvania as a full-time student and primary care provider for his 6-year-old son, AJ. The University of Arizona was Jason's dream school growing up, with both his late grandparents living in Tucson, his father growing up attending Santa Rita High School, and his birth at Tucson Medical Center.
Brian Mayer, professor in the School of Sociology, said that Jason truly embodies the Care, Health & Society program. "Jason found our online degree as a veteran of the Marine Corps, having seen many horrors in Afghanistan but seeing the potential in humanity for caring," he wrote.
Jason was in the U.S. Marines from 2001 to 2005 and served in key leadership roles as a non-commissioned officer. Jason also interacted with children living in various orphanages in Kabul, Afghanistan, and learned about their resilience. It was during this time that his desire to help others solidified.
"I've always had a strong drive to help those in need. Helping others gives me purpose and drives me to never settle for anything less than my best," Jason said. "The Marine Corps was where I was able to find my niche in serving others, leading others, and advocating for those who did not have a voice."
When Jason left the Marines, he worked in a variety of jobs, including as a store manager, security officer, processing operator, and kennel tech.
To truly be able to help others, Jason decided he needed to acquire more knowledge and skills. In 2019, he graduated from the occupational therapy assistant program from Durham Technical Community College and became nationally certified. He majored in Care, Health and Society to further his education and to broaden his skills as a helping professional.
Mayer says fellow instructors remarked that Jason's leadership skills became apparent during his courses.
"Jason was an outstanding student in CHS 334, but what set him apart was how he led his team through some very difficult and challenging medical simulations involving homeless patients," said instructor Thomas Hill. "His big heart coupled with a great mind truly showed the way for the other students in his group."
Jason wants to become a Licensed Clinical Social Worker to help his fellow veterans and/or children who have experienced traumas. His favorite quote comes from actor Will Smith, "If you're not making someone else's life better, then you're wasting your time. Your life will become better by making other lives better."
"I am truly humbled by this award and all of the kind things the instructors and Dr. Mayer said about me," Jason said. "My time at the University of Arizona has been amazing. The faculty, staff, and students at the UofA are the reason I was able to fulfill a dream I had since I was a kid. I will finally be a Wildcat for life."