VIDEO: Climate Scientists Works with Communities in Guatemala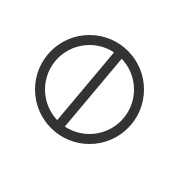 In Guatemala, half the population lives in impoverished rural areas. Their livelihoods depend on growing maize or potatoes, as well as cash crops like sugar, bananas, and coffee—all of which depend on rain. But climate models predict higher temperatures and decreased rainfall in Guatemala's future, making the survival of these communities even more precarious.   
These models, however, are based on fairly limited climate records. That's where Kevin Anchukaitis comes in. Anchukaitis, associate professor in the University of Arizona's School of Geography and Development, has been traveling regularly to Guatemala as part of his research since 2008.
According to Anchukaitis, the more data behind the model, the more accurate the prediction. So, using tree-ring science, he is working to fill in gaps in Guatemala's climate records in the hopes of better understanding the future of its agriculture and its communities. Anchukaitis and his team—including Guatemalan scientist Diego Pons, University of Denver professor Matthew Taylor, and UA graduate student Talia Anderson—have been able to reconstruct the country's past climate as far back as the 1600s.
In tree rings from the western highlands of Guatemala, the team has observed past climate trends including multiyear droughts—one of which lasted eight consecutive seasons. While they've found that the country's recent rainfall patterns aren't necessarily unusual in the long run, a drought of this intensity would pose a serious challenge to farmers in the region if it occurred again.
That's why Anchukaitis and his team believe the most important part of their work is communicating their findings with community members and stakeholders. Knowing about climate variability and its effects on the landscape can help them prepare for fluctuations in rainfall—both big and small.
"If we really want to improve the chances that communities will be more resilient and less vulnerable to climate change, then we need to bring information back to them once we've got it so it can be integrated into planning for the future," says Anchukaitis.
They spend much of their time not only gathering tree ring samples but talking with members of the community—including Todos Santos Cuchumatán community leader Don Jerónimo Pablo Ramírez—about their findings.
"We maintain the forest and we take care of it because this will benefit us later, in the future," says Ramírez. "This forest is important because with these woods, we will survive."
Original story from Research, Discovery & Innovation
Story and video by Mari Cleven in the Office of Research, Discovery & Innovation. This is the first of several short documentary films by Clevan about Anchukaitis's research in Guatemala using tree rings to understand climate variability and change in the western highlands.