A Wildcat's Love of Israel Lives On
Created in memory of a devoted alumnus, the Jeffrey B. Plevan Chair in Israel Studies will allow the UA to hire an expert on modern Israel in the Arizona Center for Judaic Studies.
After he graduated with a degree in Judaic studies from the UA in 2000, Jeffrey Plevan returned to Tucson every homecoming to celebrate with his fellow Wildcats. The director of the Arizona Center for Judaic Studies, J. Edward Wright, recalls that during these visits, Jeff would stop by Wright's office to discuss all manner of things.
"We would sit and talk for over an hour," Wright said. "We'd talk about everything: about sports, about what was happening on campus, about what was going on in Israel. It was fun. He was a sweetheart of a guy."
Wright chokes up as he says he'd love to be able to talk to Jeff now about the new chair in modern Israel created in Jeff's name by his parents.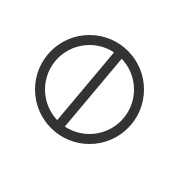 "I can just picture Jeff sitting there and being excited about it. Israel was dear to his heart," Wright said. 
In 2013, Jeff Plevan died unexpectedly from a heart attack at the age of 36. In addition to his love of Judaism and the University of Arizona, Jeff is remembered for his infectious, upbeat personality and an inner drive to overcome life's obstacles. His parents, Bettina B. and Kenneth A. Plevan, said their son was a passionate supporter of Israel, traveled to that country on many occasions, and had just returned from a weeklong mission there one week before he died.  
To honor Jeff and his passions, his parents committed $1.5 million, which will be combined with their previous gift of $500,000, to endow the Jeffrey B. Plevan Chair in Israel Studies in the Arizona Center for Judaic Studies.
"I was touched the first time I met Betsy and Ken," said John Paul Jones III, dean of the College of Social and Behavioral Sciences. "They so dearly loved Jeff, as did everyone else I've met who knew him. We are humbled that the Plevan family has chosen to honor him in this way."
The Jeffrey B. Plevan Chair in Israel Studies will be amplified by the state-funded Eminent Scholars Program, which is designed to help attract and retain leading scholars. That this gift qualifies for the Eminent Scholars Program means that it will grow faster, supporting Israel studies at the university in perpetuity.
A Wildcat for Life
Jeff was diagnosed at an early age with severe delayed speech and language processing difficulties. Jeff's high school college adviser recommended the UA based on the strength of its SALT (Strategic Alternative Learning Techniques) Center.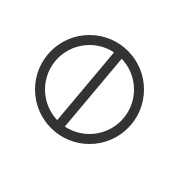 At the UA, Jeff – who had always struggled socially – searched for groups that would help him create a home away from home. In addition to choosing the Judaic studies major, Jeff joined the Phi Kappa Psi fraternity and was active in the Jewish groups Hillel and Chabad. 
"Jeffrey had a lot of difficulties to overcome, but because of that enormous enthusiasm he had, he made a life for himself, and he built it around his love of Judaism, his fraternity, and the University of Arizona," said Ken Plevan, a partner in the law firm of Skadden, Arps, Slate, Meagher & Flom. "He was accepted here."
After graduating from the UA, Jeff worked for the American Jewish Historical Society. He later received a master's degree in Jewish communal service from Gratz College in Philadelphia and then began a career as a development officer at the Hunter College Hillel in New York. 
Jeff stayed involved with the UA and eventually became president of the MetroCats, the New York City chapter of the UA Alumni Association.
"He was really proud that he had graduated from the University of Arizona, so staying involved was his way of wearing that on his sleeve," said Betsy Plevan, who is a partner in the law firm of Proskauer Rose. 
Advancing Modern Israel Studies
The Arizona Center for Judaic Studies serves about 600 students a semester and has one of the largest Hebrew programs in the country. The center's expertise in Judaic languages, history, religion, and culture provide a deep understanding of Jews and Judaism through time and across cultures. By offering extensive public programming, the center offers scholarship to the community on one of the oldest and most influential civilizations in human history.
The center's expertise has long been heavier in ancient studies. For more than a decade, Wright has bolstered the center's proficiency in modern Israel by hiring visiting professors, such as Asher Susser.
"We started doing stop-gap measures," Wright said. "Now, with this endowment, we can hire a permanent full-time person who will be on campus year-round."
Wright added that the center will be able to hire a senior scholar, someone with "a considerable reputation" in the study of modern Israel. "It really crowns our center with that missing piece of the puzzle. It also contributes to the university's wider strengths in Middle Eastern studies."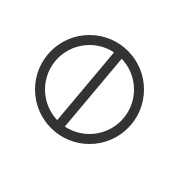 "Ken and I hope that an Israel studies professorship will promote a climate of understanding and cooperation among the differing viewpoints on Middle East issues," Betsy Plevan said. "We have been very impressed with the Arizona Center for Judaic Studies and are pleased to be helping the center expand its programs and enhance its commitment to academic excellence."
The Plevans previously endowed the annual Jeffrey B. Plevan Memorial Lecture in Israel Studies at the UA. Past lecturers in this series include Itamar Rabinovich, former Israeli ambassador to the United States, and Dennis Ross, who served as a Middle East adviser to three U.S. presidents – Bill Clinton, George W. Bush, and Barack Obama. The Plevans also support UA initiatives in the Disability Resource Center and the SALT Center.
Wright noted that "everyone here loved Jeff, and we are deeply honored that the Plevan family has chosen to honor his memory through the lectureship and endowed chair that bear his name. Jeff's memory will forever be a blessing here, across the country, and around the world." 
This article originally appeared in the SBS Developments 2018 magazine