Winter 2018 Undergraduate Student Award Recipients
Several SBS students were honored for their extraordinary accomplishments during the SBS convocation ceremony! Nominated by faculty, the students were selected because of their notable achievements and positive contributions to their communities.
SBS Outstanding Senior Award
This award is given to a graduating senior with a record of outstanding achievement, a history of active citizenship on campus and/or in the local Tucson community, and a demonstrated capacity for leadership.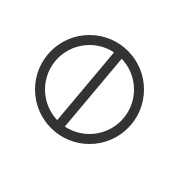 Caitlynn "Cat" Solewin is graduating summa cum laude (4.0 GPA) with a double major in English and Creative Writing and a certificate in Professional and Technical Writing. As a non-traditional transfer student, Cat was proud to serve as an SBS Student Ambassador for three years, and as an editorial assistant for the UA publication Tiny Donkey. She was also editor of the 2018 edition of Rain Shadow Review, an anthology of work by currently and previously incarcerated authors.
Since 2016, Cat has co-facilitated creative writing workshops and educational courses through the UA Prison Education Project (she was the only undergraduate student who taught incarcerated individuals inside the prison).
Cat has volunteered at numerous local nonprofits, including Desert Dove Farms, Animal Rescue Foundation, and Literacy Connects. A published author, Cat is looking forward to honing her craft further through completing an MFA in Creative Writing.
"As someone who has demonstrated creativity, initiative and extraordinary compassion in utilizing her writing and thinking abilities in the service of the community, Cat is superlatively deserving of the Outstanding Senior Award," said Marcia Klotz, assistant professor in English.
SBS Outstanding Undergraduate Research Award
This award recognizes a graduating senior in the College of SBS who has demonstrated academic achievement, originality, and creativity in an independent, undergraduate research project.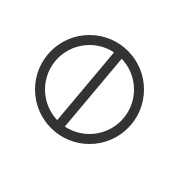 Jian Yao is graduating with a double major in Geographic Information Science and Urban and Regional Development, summa cum laude. At the UA Yao has participated in multiple independent studies that allowed him to explore topics ranging from sustainable urban food waste management in China to an analysis of the relationship between mountain slope and height of Saguaro cacti.
Yao also participated in the project "Data-driven Multimedia Story Map for More Informed Legislation," which explores the potential effects of a proposed legislation that requires the Bureau of Land Management (BLM) to sell land suitable for disposal.
"Yao is one of the most engaged, hardworking, and talented undergraduate students I have had the pleasure to work with thus far," said Valente Soto, instructor in the School of Geography and Development. "Throughout the semester, Yao has shown his interest and passion for doing research, demonstrating great analytical skills, critical thinking, leadership, creativity, collaboration, and above all, academic integrity."
SBS Excellence in Leadership and Community Engagement Award
This award recognizes a graduating senior who has demonstrated exemplary leadership skills through their involvement on and off campus and their impact on the lives of others.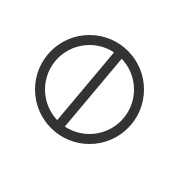 Bianca Arielle Onstead Cortez is graduating with a double major in Sociology and Latin American Studies. She has received numerous scholarships including the SBS Magellan Circle Scholarship.
On campus, Bianca has participated in the Poverty in Tucson Field Workshop, the Prison Education Project, and the Girl Up and She's the First Club, which aims to increase girls' access to education and to empower girls worldwide. She is also active in the Women in Science & Engineering (WISE) outreach program, which works with local K-12 schools to increase diversity in STEM fields.
Bianca is a legal assistant as well as a legal intern/victim advocate. She is a leader in law-related community activism in Pima County, as an active member of the Pima County Sexual Assault Response Team and the Pima County Community Justice Board.
"She is truly a community leader with a strong sense of civic participation and a great willingness to contribute," said Louse M. Roth, associate professor in the School of Sociology. "We expect that she will continue to lead after she graduates this December."
SBS Tenacity Award
This award recognizes a graduating senior in the College of SBS who has persevered in the face of significant adversity to earn his or her university degree.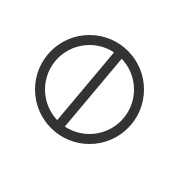 Kathryn "Katie" McCready is graduating with a B.S. in Information Science and Technology. She is also an undergraduate teaching assistant and a Girls Who Code facilitator. She has volunteered at a food bank, a hospice, and with special needs middle school students.
"Through class projects and volunteer work with Girls Who Code, Katie has made real headway in encouraging more young women to code and consider technical careers," said Richard M. Thompson, lecturer in the School of Information, and Diana Daly, assistant professor in the school.
Katie has conducted independent research on how to locate human trafficking victims on sex-trafficking web sites by using unsupervised machine learning. She has been a software developer intern at the UA and a decision science analyst intern at USAA. She will start a job at USAA after graduation.
"Katie is extremely bright, hard-working, and wonderful to be around," said Thompson and Daly.  "She is an excellent employee and student and we are proud to nominate her for this award."
SBS Student Success Award
This award is given to a graduating senior who is a first-generation college student.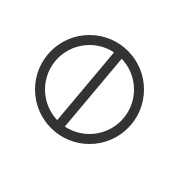 Abigail O'Conner is graduating with degrees in Creative Writing and Molecular and Cellular Biology, summa cum laude.
"In the Creative Writing major alone, her intellectual curiosity, luminous imagination, and critical acuity place her among the very best students at any level I have taught in a seasoned career," said Kate Bernheimer, professor in the Department of English.
For her second degree, Molecular and Cellular Biology, she has published and presented important original genetic research in a co-authored paper found in Frontiers in Molecular Neuroscience. In the lab of Dr. Daniela Zarnescu, she pursued treatments to ameliorate neurodegenerative symptoms in a Drosophila model of Lou Gehrig's disease.
With her writing, Abigail hopes to shed light on the multifaceted and individualized experiences of disability, poverty, and trauma.
"O'Conner will graduate this December with one of the most impressive resumes I have ever seen from an undergraduate student," said Bernheimer.