Congratulations to Student and Faculty Fulbright Award Recipients
Sept. 10, 2020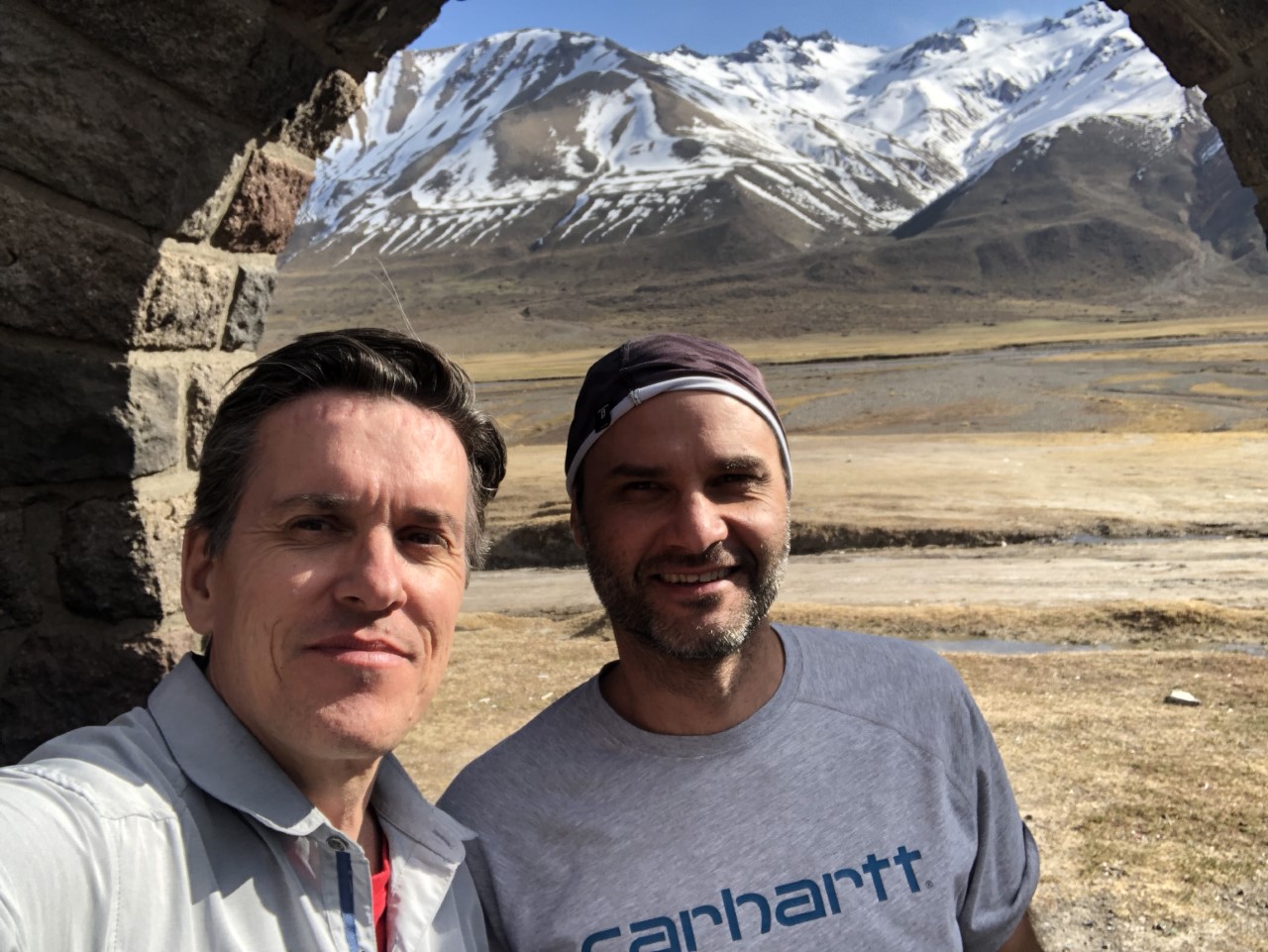 Congratulations to the SBS students and faculty who received Fulbright funding for this academic year. Although the COVID-19 pandemic postpones travel until 2021, these students and faculty are ready to make an impact all over the world.
The University of Arizona was listed as the third top producer of Fulbright Scholars in the country for 2020-2021.
Student Awards
Renee Spellman in Jericho in the Palestinian Territories

Benjamin Custer – A Ph.D. student in the Department of Communications, Custer will be an English Teaching Assistant in Bulgaria in January.  
Thatcher Warrick Hess – Hess is a history and Spanish linguistics undergraduate alumni who will travel to Brazil as an English Teaching Assistant.
Benjamin Miller – Miller is a history Ph.D. student in the Division for Late Medieval and Reformation Studies. Miller will travel to German to research military chaplains in the territory of Hesse (Germany) in the period 1650-1750. He is interested in how these chaplains preached to soldiers, since some people argued during this period that those who fought in war could not be saved.
Renee Spellman – A Ph.D. student in the School of Middle Eastern and North African Studies, Spellman will be a Fulbright English Teaching Assistant in the Palestinian territories beginning in Jan. 2021.
Allison Stuewe – Stuewe, an anthropology Ph.D. student, will be affiliated with the Free University of Berlin and will move between Hannover, Oldenburg, and Bielefeld for fieldwork.
Faculty Awards
Historian David Pietz (at right) with professor Zhou Kaiya, a pioneering baiji dolphin researcher, on Yangtze River in November 2019, searching for finless porpoises.

Susan Brewer-Osorio, assistant professor in the Center for Latin American Studies, was selected as a Fulbright Scholar to teach and conduct research in Colombia on peacebuilding and ex-combatant reincorporation at the Pontificia Universidad Javeriana.
Megan Carney, assistant professor of anthropology, will be a Fulbright-Shuman fellow at the Migration Policy Centre (MPC) in Italy in spring 2021.
Anna Ochoa O'Leary, professor and head of the Department of Mexican American Studies, received a Fulbright to conduct research in Mexico. Her project will look at how U.S. immigration enforcement has affected educational goal-setting of students who have returned to Mexico with their families.
David Pietz, professor in the Department of History, received a Fulbright to travel to China to study conservation and environmental change.
Christopher Scott, professor in the School of Geography, Development, and Environment and director of the Udall Center for Studies in Public Policy, is a Fulbright Science and Technology Scholar in 2020-21. He will be traveling to Argentina to examine river basin development in Mendoza from water-energy-food-nexus and regional-planning perspectives, focusing on historical and current infrastructure and policies for irrigation, hydropower and hydrocarbon fracking.
The Fulbright Program was created to increase mutual understanding between the people of the United States and the people of other countries. More than 2,200 U.S. students and more than 900 U.S. college and university faculty and administrators are awarded Fulbright grants annually. For more information about the Fulbright Program, visit eca.state.gov/fulbright.