Inspiring a New Generation of Journalists
John G. Carlton inspired many Catalina High School graduates in Tucson to pursue journalism as a career, including Abe Kwok, who's worked for the Arizona Republic for 30 years.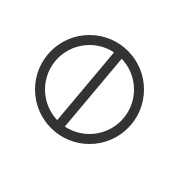 To honor the late Carlton, Abe and his younger brother, Jackson, set up a University of Arizona School of Journalism scholarship in the teacher's name with gifts that included major donations from Jackson's Southern California-based automotive products company, the Genera Corp.
The scholarship fund is now up to $55,000, thanks to an additional crowdfunding effort through the University of Arizona Foundation in which some of Carlton's former students gave nearly $8,000.
Carlton, known as J.G. or Mr. C. by his former students, taught English and Journalism from 1960 to 1990 and advised Catalina's award-winning weekly newspaper, The Trumpeteer.
"My experiences in J.G.'s classroom left an indelible mark," said Abe Kwok, a Republic opinion page editor and UArizona J-school alumnus. "Those journalism tenets of pursuing the truth, of writing clearly and self-editing, of discipline and love of language and words, and of esprit de corps…they guide me still."
Carlton taught Professor Emerita Jacqueline Sharkey, former director of the School of Journalism, the late crossword builder Merl Reagle and more than 100 others who worked for news outlets nationwide. Carlton kept their bios in a Rolodex on his desk, so current students could flip through the cards for inspiration.
"He felt like they were all his children," Carlton's wife, Muriel, told J-school graduate Caitlin Schmidt of the Arizona Daily Star after his death in 2015 at age 79. "Many of his students kept in touch with him over the years."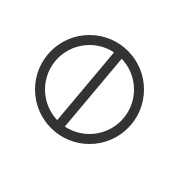 Jackson Kwok, a UArizona Oriental Studies graduate who recently stepped down as president and CEO of Genera, convinced his company to get behind the Carlton scholarship.
"I know Mr. Carlton was close and dear to Abe, and given the strain from big business and government — this administration in particular — journalism is considered an important area to support," Jackson Kwok said.
"I'm hoping the scholarship will promote journalism as it was intended — before conglomerates and billionaires leveraged media for their own purposes," he added. "I'm also hoping to stimulate courage and honest journalism."
The scholarship's first recipient, senior Vanessa Ontiveros, already embodies many of those qualities. She was an apprentice reporter at the Arizona Daily Star, news editor at the Arizona Daily Wildcat and a podcast assistant at Arizona Public Media. She received the Philip Mangelsdorf Award as the school's top journalist.
"Vanessa has one of the sharpest journalism minds of anyone I've ever taught," said David Cuillier, associate professor.
The $1,000 scholarship is awarded to journalism majors, with preference given to students who work for the Arizona Daily Wildcat, UATV-3 or KAMP Student Radio.
Abe Kwok said Carlton's Trumpeteer newsroom, much like the Wildcat, doubled as a learning laboratory and a second home for many students.
"Some pecked away at their stories…while others bickered and negotiated with their editors," he said. "On production days, galleys of the weekly issue were passed around like exams…invariably marked up with copy editing marks in red ink.
"For an introverted teen — any teen really — the palpable pull of belonging, to be part of something larger, grander, with a rhythm and a flavor and a language and a discipline and identity of its very own was magical.
"I loved every bit of it, this universe that J.G. had created and lorded over."
##
This article was in the 2020 SBS Developments magazine.