Magellan Circle Student Spotlight: Valeria Tapia
Dec. 3, 2021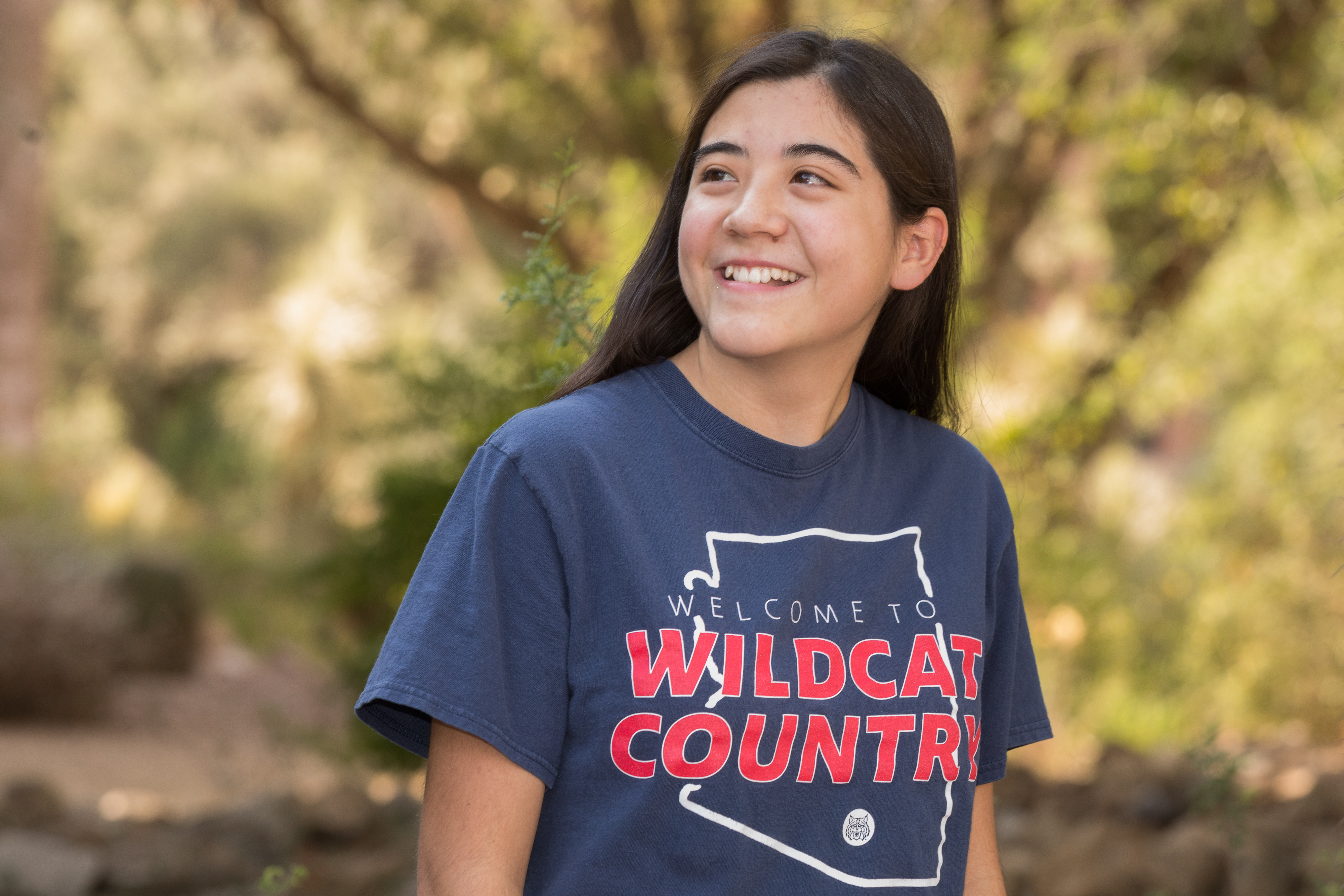 Valeria Tapia, who is studying information science & arts in the School of Information and music in the College of Fine Arts, is fascinated by the science of sound.
"I love to work with anything that is audio-related, and the science of sound is very interesting to me," Valeria said. "After college, I plan on continuing my studies in a field like audio engineering or music technology."
From Nogales, Ariz., Valeria – who was recently featured during Hispanic Heritage Month –  and her family are of Mexican-American descent. Her father is also is of Yaqui descent. She is a member of multiple campus clubs and organizations, maintains a high GPA, and is a self-supporting student who works as a graphic designer on campus.
"What keeps me motivated is the fact that I am a first-generation college student and that studying what I like will hopefully get me to my dream career," Valeria said. "Also, I want to make my family proud and beat the odds. Family is the most important thing to me, and I receive a lot of support from them."
Valeria is also grateful for the support of her Magellan Circle patron, Stephanie Healy with Cox Communications.
"Thank you for investing in my future," Valeria said. "Without you, my Wildcat experience wouldn't be possible."
Valeria said she hopes to be a Magellan Circle donor in the future because she recognizes the importance of education and what it's like to struggle to find the money for school.
"Being a Magellan Circle scholar means a lot to me – it means that I am being recognized for my hard work and effort," Valeria said. "Without the Magellan Circle scholarship, I would not have had sufficient funds last year for my dormitory. This scholarship helps relieve a financial burden on my family and me. This, in turn, helps me concentrate on what matters most – learning."
##
This story was included in the Winter 2021 Developments newsletter.