Meet SBS Dean Lori Poloni-Staudinger
Lori M. Poloni-Staudinger joined the University of Arizona on July 18 as the dean of the College of Social and Behavioral Sciences. She's also a professor in the School of Government and Public Policy and a new member of the college's Magellan Circle.
Poloni-Staudinger was formerly interim dean of Northern Arizona University's College of Social and Behavioral Sciences. She promoted student success, faculty governance, community engagement, international education, and diversity in the college.
Poloni-Staudinger received her Ph.D. in political science from Indiana University and has conducted research on social movements and political participation in Europe and the United States. Her recent work examines questions around women and political violence as well as women and politics more generally. Her expertise has led to publications in The Washington Post and other popular media outlets.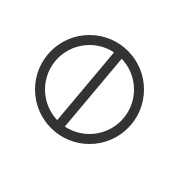 Poloni-Staudinger has worked to increase citizen participation in politics, facilitating community forums throughout the state of Arizona. Her civic engagement work led to the development of Arizona Deliberates, a cooperative, grant-funded project between Maricopa Community Colleges, Northern Arizona University, and various nonprofits. She has also served as president of the Women's Caucus for the Midwest Political Science Association.
Poloni-Staudinger has been a Distinguished Fulbright Fellow at the Diplomatic Academy in Vienna, Austria, a Kettering Foundation Fellow, and a consultant for the Organization for Security and Co-operation in Europe. She attended Harvard's Management Development Program, which provided training in higher education leadership.
Developments caught up with Dean Poloni-Staudinger during her first month on the job to ask her about her plans as dean:
Q. What most excites you about being dean of the College of Social and Behavioral Sciences at the University of Arizona?
The College of Social and Behavioral Sciences is the People College, so it is fitting that I am most excited about getting to engage with new people. It's a dream come true to be able to work with such a high caliber group of faculty, staff, and students. The work being done at the University of Arizona and in SBS is groundbreaking and being a part of that is very exciting. I am also very much looking forward to getting to know long-time friends of SBS as well as making new friends for the college. After nearly two decades in Flagstaff, I'd also be remiss if I didn't say I was a little excited about not shoveling snow all winter.
Q. What are your goals for the first year on the job?
My overarching goal is to build a sense of community that promotes psychological safety at all levels, so we can take risks in support of advancing entrepreneurial ideas without fear of sanction.
I would like us to focus on student success, both retention and graduation, with an eye to ensuring equitable results for students from underrepresented backgrounds. Because our graduate programs are key to maintaining strong research programs, I would like to work toward growing opportunities for graduate fellowships. Internships and co-curricular experiences are important in building career skills in students, so I am interested in growing our graduate and undergraduate internship opportunities. Faculty affairs and mentorship is a part of the job I find particularly rewarding, and I look forward to being of service to faculty as they build strong careers. Finally, I hope to interact with as many stakeholders as possible so that we can work together to advance a strategic plan for the college.
Q. What is your philosophy about how the college should engage with the community?
I believe the college is an integral part of the community and has both a responsibility and a desire to engage beyond our campus confines. Our kids go to school in this community. We volunteer at organizations, frequent shops and restaurants, and attend places of worship. Members of SBS are very much a part of this community.
I would like us to think innovatively about which part of the community we are serving, and which parts we may be leaving behind, to make sure that we are inclusive in our approach. I also believe that people inside the college have much they can learn from other community members. My approach is one where I hope SBS can be of service to the community, listen to needs, and engage when we are asked.
Q. How do you see SBS donors making a different in the lives of others?
SBS donors already make a huge difference in the lives of others. Because of donors' generous gifts, students are able to travel to conferences to present their work or take an important unpaid internship to advance their career-readiness skills. Donor support helps faculty push knowledge in their fields to solve some of the big challenges of our time. We would love to work with donors to grow fellowship opportunities for doctoral students. This will allow us to maintain the strong graduate education for which SBS is internationally known.
Q. What is a fun fact about you?
I learned to swim before I learned to walk and to this day love any activity associated with water. (It is not lost on me that I live in a desert.)
##
This story was included in the fall 2022 Developments newsletter