New UNAM Multimedia Kiosk At The UA Provides Window Into UNAM, Mexico
On April 17-18, 2018 , Dr. Enrique Graue Wiechers, the Rector of Universidad Nacional Autónoma de México (UNAM), visited the UA to discuss collaborations between UNAM and the UA. One stop on his itinerary was a ribbon cutting of the new Rincon UNAM: Mobile Multimedia Kiosk, housed in the lower level of the UA Main Library.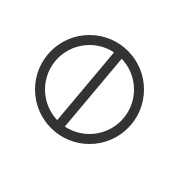 The multimedia kiosk makes it easy for those on the UA campus to visit the world of CulturaUNAM, a project that seeks to incorporate art and culture in the daily life of university students and society. CulturaUNAM is a window into the more than 10,000 activities UNAM carries out annually, including festivals, concerts, plays, dance shows, film screenings, exhibitions, and meetings.
UA students and visitors will have virtual access to UNAM – as if they were on their campus – including access to their library. The kiosk also includes cultural events in Mexico City as well as guided and 360 degree virtual tours, which are simulations of real Mexico City UNAM campus locations. Podcasts, books, digital magazines, films, radio and TV shows can also be enjoyed.
The College of SBS sponsored the kiosk by funding the computer and touch-screen display, and by lending its SBS Tech team to set up the technology and coordinate the installation with UNAM Tucson and UA Libraries.