UA Downtown Lecture Series to Focus on Humans' Relationships with Animals
The free series, held on Thursdays in October, will focus on animals and what they teach us about being human.
In her book "Zoologies: On Animals and the Human Spirit," Alison Hawthorne Deming, Regents' professor in the University of Arizona Department of English, wrote, "Animality and humanity are one, expressions of the planet's brilliant inventiveness."
Deming is one of four UA professors who will examine the complex and varied ways that humans and animals interact and change one another in this year's Downtown Lecture Series, hosted by the UA College of Social and Behavioral Sciences.
Titled "Animalities: What Animals Teach Us About Being Human," the series will be held the first four Thursdays in October at 6:30 p.m. at the Fox Tucson Theatre, 17 W. Congress St. The lectures are free, and seating will be first come, first served. Details at sbsdowntown.arizona.edu.
Topics include surprising discoveries about the canine mind; how indigenous hunters treated bison as partners; the tradition of harvesting herring and challenges of climate change; and how the Navajo view horses as healers and educators.
This is the seventh year of the Downtown Lecture Series. Previous years have focused on happiness, food, immortality, privacy, truth and trust in the global scene, and music.
"Of course the history of animals is also a history of humans, but it's more than how we have co-evolved," said John Paul Jones, dean of the College of Social and Behavioral Sciences. "By turning the lens of social analysis from the human to the non-human, these lectures demonstrate how various animals have shaped our social lives."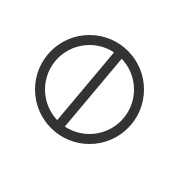 Oct. 3 – "The Thinking Dog"
The lives of humans and dogs have intertwined for more than 15,000 years. What is it that allows dogs and humans to form such meaningful relationships? To what extent are dog minds similar to and different from our own? Is it silly to think that dogs love us? Anthropologist Evan MacLean, director of the Arizona Canine Cognition Center, highlights surprising new discoveries about the canine mind, our remarkable interspecies connection, and what studying dogs may teach us about our own species.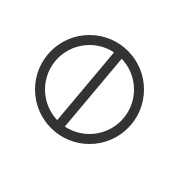 Oct. 10 – "The Personhood of Bison"
Our understanding of human-bison interactions – whether through hunting, consuming, trading, sacrificing, exterminating, or nursing from the brink of extinction – has generally portrayed humans as the central force in the history of this great American mammal. In contrast, Native American Plains hunters situate bison at the center of a web of natural, social, and spiritual connections with the world. Anthropologist María Nieves Zedeño combines traditional knowledge and scientific archaeology to explore how, for millennia, indigenous hunters in North America treated bison as powerful persons and partners who shaped every aspect of human life.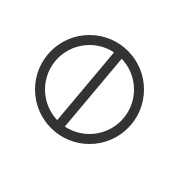 Oct. 17 – "Hunting for Herring"
"The potato of the Middle Ages, "the silver darlings of the seas"– these are a few of the nicknames for herring, one of the most abundant fishes in the sea. For 200 years, herring have been the foundation of a thriving fishery on Grand Manan Island in the Canadian Maritimes, where Regents' English Professor Alison Hawthorne Deming has spent her summers since childhood. Deming's talk celebrates the tradition of weir-based fishery while contemplating the challenges of climate change and the unique ways fish and people can live together meaningfully.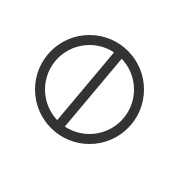 Oct. 24 – "Łįį' (Navajo Horse) as Healer and Educator"
For the Navajo (Diné), the horse is central to their creation story, land management, entertainment, work, and k'e (family and clanship systems). In her talk, Kelsey John, a postdoctoral fellow in American Indian Studies, positions horses as knowers who can promote healing within their communities, even possibly by challenging the power structures inherent in colonization. Inspired by her own experiences riding and training Navajo horses, John reveals how horses teach us to relate to each other, the land, and other nonhuman animals.