Centennial Award Winner Examines Health Disparities: Bailey Lockwood, '20
May 5, 2020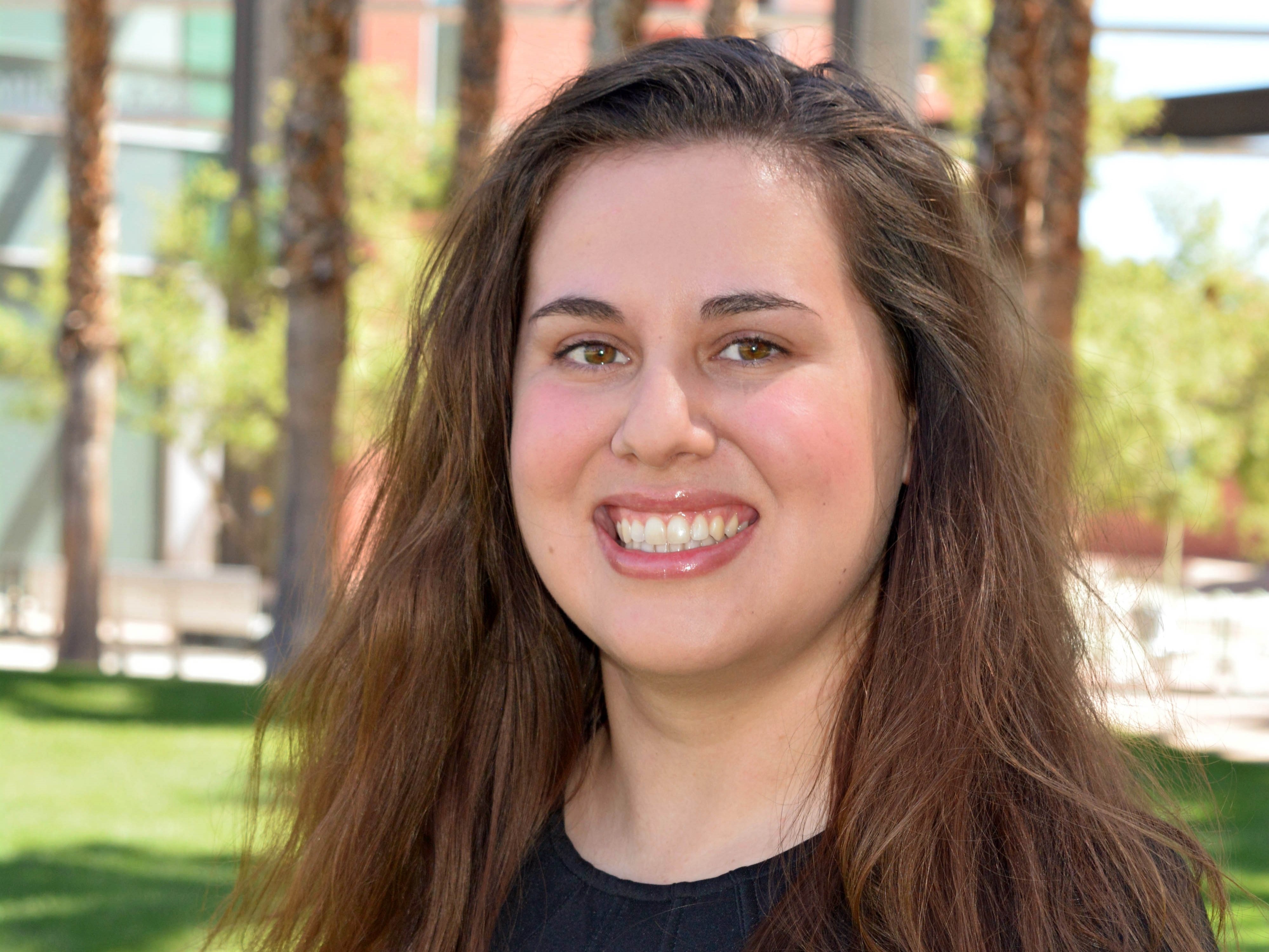 Bailey Lockwood is graduating with a 4.0 GPA and Bachelor of Science in anthropology and a Bachelor of Arts in German studies. She plans to pursue a medical degree and a Ph.D. in Anthropology. Bailey was one of this year's Centennial Scholars!
"My studies in the School of Anthropology have cultivated my compassion for the human experience and galvanized me to advocate for marginalized communities across the Borderlands," Bailey said. "I was fortunate to collaborate with professors who heroically fight for underserved populations in their work, and these invaluable learning experiences shaped my aspirations as a family physician." 
The below profile is from the Dean of Student's website:
Born and raised in Phoenix, Arizona, Bailey Lockwood has built her college career around a deeply rooted mission to serve, heal, and celebrate the desert community she calls home. Bailey's devotion to social justice work was galvanized by the loss of her best friend, a tragedy that awakened her to the structural forces that pattern and perpetuate health disparities. As an aspiring family physician, Bailey aims to provide essential services to rural Arizona communities that suffer from inadequate healthcare infrastructures.

Throughout her university tenure, Bailey has dedicated her time to improving the lives of her fellow Tucsonans. Since 2017, Bailey has worked at ArtWorks, an art studio and day program for adults with disabilities. Balancing the roles of teacher, caregiver, advocate, and friend, Bailey embraces the great responsibility of helping the artists find their voice in the greater community. In turn, the ArtWorks artists have cultivated in her an ethos of boundless compassion, which she plans to carry with her in her work as a healer.

Inspired by the bonds she has formed at ArtWorks, Bailey works on a project which aims to increase cancer screening rates among Native American women with intellectual and developmental disabilities. Her research focuses on the role of data systems in obscuring health disparities among this population, and she presented on this work at a professional conference in June 2019.

Advocating for the young people of Pima County is also a passion for Bailey. In the summer before her senior year, Bailey interned with El Rio's Reproductive Health Access Project, a program that provides free sexual health services to teens. Additionally, Bailey belongs to the Mindful Ambassadors, a program of University Campus Health that aims to reduce stress and cultivate well-being for students at the University of Arizona.