Historian David Pietz Named Regents Professor
April 8, 2022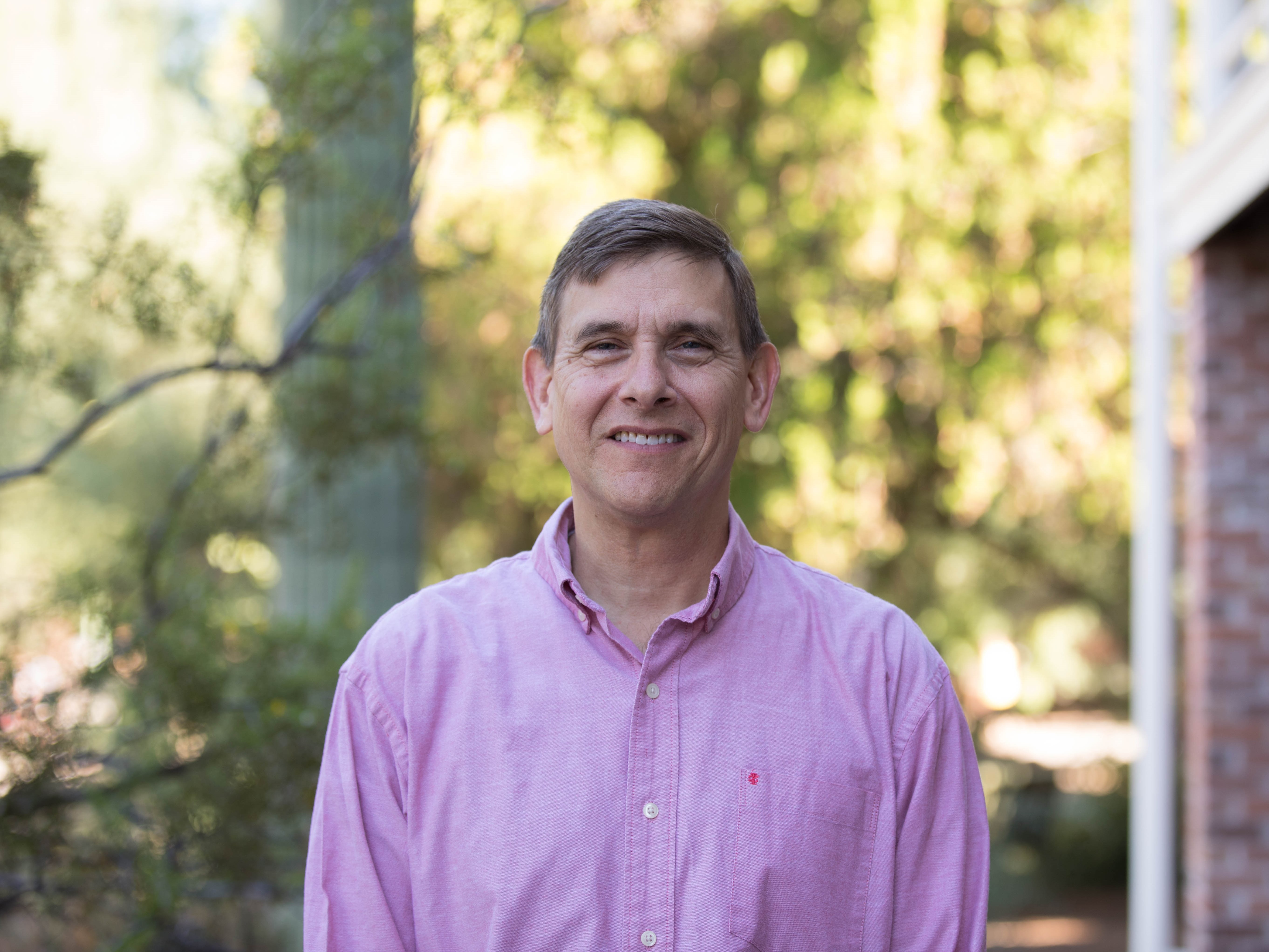 University of Arizona historian David Pietz has been named a Regents Professor. The title of Regents Professor is reserved for full professors whose exceptional achievements merit national and international distinction. Regents Professor appointments are limited to no more than 3% of the total number of the university's tenured and tenure-track faculty members.
Pietz joins Sama Alshaibi, Jean-Luc Brédas, Dr. Juanita Merchant, and Dr. Donata Vercelli in the 2022 cohort of Regents Professors.
"I'm very pleased to join a group that has such an extraordinary record of research, teaching, and service to our community," Pietz said. "I'm also delighted that the university continues to value and recognize the superb work done across campus in the humanities and social sciences that is so vital to understanding the human dimensions of our local, regional, and global challenges."
Pietz, professor in the Department of History in the College of Social and Behavioral Sciences, is among the world's preeminent scholars researching China's environmental transformations. His award-winning research has focused on the management of water in China, with an emphasis on two issues: how China has managed water to advance its state- and nation-building efforts, and the domestic and international environmental consequences of those efforts.
His research has been supported by several of the most prestigious foundations in the United States, including the Carnegie Foundation for the Advancement of Teaching, the John Simon Guggenheim Memorial Foundation, the Fulbright Program and the Andrew W. Mellon Foundation, along with the National Endowment for the Humanities, the National Science Foundation and the Institute for Advanced Study in Princeton, New Jersey.
In spring 2020, Pietz became UArizona's first Andrew Carnegie Fellow, selected because of his capacity to "address important and enduring issues confronting our society." Pietz received the recognition at the same time he was awarded a Guggenheim Fellowship – giving him the two top awards for scholars in the arts, humanities or social sciences.
Pietz, who also holds the UNESCO Chair in Environmental History, is author of "The Yellow River," which examines more than 2,000 years of Chinese history and has been called transformational in the field. It received the 2016 Cecil B. Curry Book Award from the Association of Global South Studies.
##
Text adapted from UANews story "ABOR votes to confirm 5 new UArizona Regents Professors."